The Red Man
Edit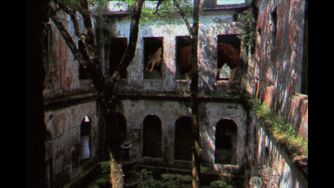 A cow-like creature found in Baguio, Philippines. Its origin unknown. The photograph taken was from around 2009 by a female local tour guide who couldn't believe what she saw lurking in the day. A creature which she called cow in English due to it's flabby skin and the sound of hooves hitting the concrete floor with each step it made. She described the creature to have a strong scent of manure.
Ever since the hotel had been in reconstruction and rehabilitation fairly recently, the creature's appearance had ceased.
Balat Blood
Edit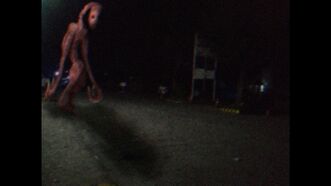 This photo was taken by an anonymous netizen who resides in Laguna, Philippines. The netizen describes it as a "tall and lanky creature" spanning its entire height, and a disproportionately long neck and a head dangling down from it. Neither the netizen nor locals around the surrounding area have never encountered this creature before, therefore any information regarding what it can do is unknown.
Mulligan Green Man
Edit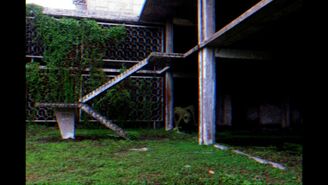 The Clark Air Base, from Pampanga, Philippines, is notable for its historical significance for it being a place for the Americans and Filipinos to gather round. However, it's the hospital that should be noted for its horror significance. During the second World War, the amount of soldiers dying exceeded the amount of coffins that can be made. Instead, their bodies are wrapped in a 'banig' or a handwoven mat and later buried.
Muli, meaning "again" or "repeat" in English, refers to a type of creature who has been reborn as a bright green disfigured humanoid. These creatures mostly come from the bodies wrapped in the banig. The photo above was taken by a squatter who was residing nearby. From the description of the squatter, "...its not doing anything harmful to me, my family, and anyone else here..."
Community content is available under
CC-BY-SA
unless otherwise noted.